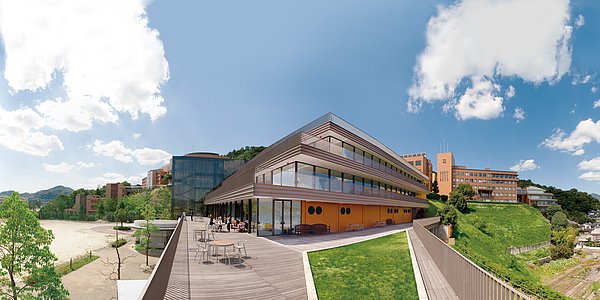 partner university: Hiroshima University of Economics, Japan
For more than 40 years Pforzheim University has been supporting exchange programs with international partner universities. The structure of the international relations is dominated by multilateral arrangements and consortias. For example the Pforzheim Business School established one of the first European consortiums with partner in England and France in 1969. The European Business Consortium (EBC) started in the EU framework of the Joint-Study-Programs (later ERASMUS) and integrated various universities in nearly all EU/EG countries. Since 1985 the European network was expanded towards international partners in China and India. Since 1995 the EBC as a European network was supplemented and later detached by the Network of International Business and Economic Schools NIBES as an worldwide active consortium of Business Schools.
Also in Design and Engineering the multilateral structure in international cooperation is relevant. The School of Design is member of CUMULUS (International Assocation of Universities and Colleges of Art, Design and Media) and the School of Engineering became member of the GE4 consortium (Global Education for European Engineers and Entrepreneurs). In all faculties the international cooperation in consortias is completed with some bilateral arrangements. Pforzheim University is member of various international scientific organizations and international accreditation agencies. Pforzheim Business School (the largest faculty of the university) developped numerous quality standards to meet the requirements of international accreditation and is accredited by AACSB International as one of the worldwide excellent schools.
University of Macau, China
Pforzheim University supports for the exchange of students about 100 arrangements with international partner universities in about 50 countries (please find the complete list of partners in the menu on the left).