Campus an der Tiefenbronner Straße 65. Links ist das Bibliotheksgebäude, in dem ihr das Audimax findet.
Liebe Erstsemester!
Herzlichen Glückwunsch zu eurem Studienplatz! Wir freuen uns darauf, euch im März auf dem Campus zu sehen: Die offizielle Begrüßung durch den Rektor, Professor Dr. Ulrich Jautz, findet für alle Fakultäten am 13. März 2023 um 11 Uhr im Audimax an der Tiefenbronner Straße 65 statt. Danach habt ihr die Möglichkeit, die studentischen Initiativen und die Hochschule bei einem Infobasar auf dem Campus (ebenfalls Tiefenbronner Straße 65) kennenzulernen.
Die Initiative commeo organisiert für euch auch in diesem Semester eine O-Phase mit Meet & Greet, Schnitzeljagd und vielen anderen Events! So könnt ihr die Hochschule und die Stadt ganz entspannt erkunden und nebenbei auch die ersten Kontakte zu anderen Studierenden knüpfen. Die O-Phase beginnt im März und ist natürlich freiwillig. Mitmachen können Erstsemester aller Fakultäten. Commeo schickt euch die Infos zum Programm per Mail zu.
Lange dauert es nicht mehr, bis euer Studium startet. Nach dem Einschreiben stehen jetzt neue Fragen an: Wie finde ich ein Zimmer oder eine Wohnung? Gibt es an der Hochschule auch Vereine oder Gruppen, in denen man sich engagieren kann? Wir haben euch mal ein paar Infos zusammengetragen, die euch den Start erleichtern sollen.
Auf den Seiten der Fakultäten findet ihr auch noch weitere Infos zum Semesterbeginn und für einen erfolgreichen Start in euer Studium:
coming soon: Fakultät für Gestaltung - School of Design
Fakultät für Technik - School of Engineering
Fakultät für Wirtschaft und Recht - Business School / Information for Incoming Exchange Students Summer Semester 2023
Allgemeine Fragen zur Einschreibung
Ihr habt noch Fragen zur Einschreibung? Unser StudiCenter hat einige Informationen für Euch zusammengetragen:
Einschreibung
Einschreibung ohne Zulassungsbeschränkung / Fakultät für Technik (Link verfügbar bis 15. März)
FAQ
CLOSE
So eine Hochschule kann ganz schön verwirrend sein. Unsere Hochschule hat gleich mehrere Standorte:
Die Fakultät für Gestaltung hat ihren Hauptsitz an der Holzgartenstraße 36. Die Studiengänge des Transportation Design sind an der Eutinger Straße 111.
Die Fakultät für Technik ist an der Tiefenbronner Straße 66 zu finden.
Genau gegenüber - an der Tiefenbronner Straße 65 - findet ihr die Fakultät für Wirtschaft und Recht, die Verwaltung, die Hochschulbibliothek und das Audimax. Hier ist auch unser "Hauptsitz".
An der Holzgartenstraße und an der Tiefenbronner Straße 65 gibt es eine Mensa und eine Cafeteria.
Außerdem sind einige Projekte und Labore in Räumen an der Östlichen-Karl-Friedrich-Straße 24.
Damit ihr euch ein wenig besser zurecht findet, haben wir euch ein kleines Reel auf Instagram erstellt. Im Schnelldurchlauf zeigen wir euch darin eure Hochschule.
CLOSE
Mit dem Auto oder dem Bus zur HS?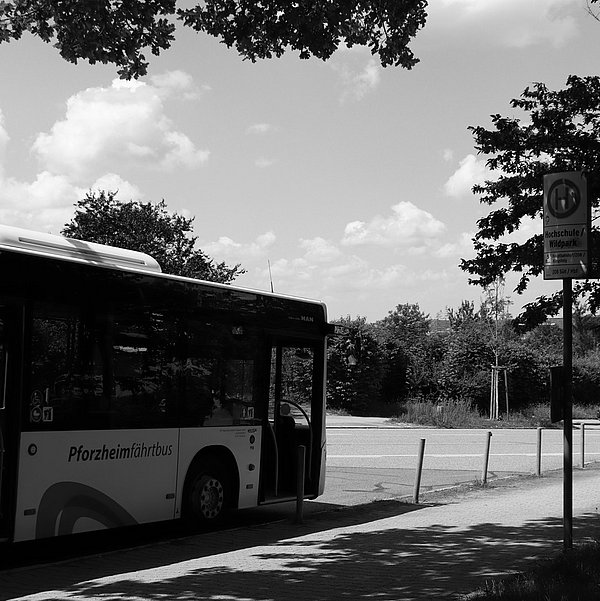 Die Fakultät für Gestaltung liegt in unmittelbarer Nähe zur Innenstadt. Durch die Lage sind zwar keine Parkplätze für Studierende vorhanden - dafür ist die Fakultät gut mit dem Bus, dem Rad oder zu Fuß erreichbar. Das Transportation Design an der Eutinger Straße ist ebenfalls gut mit dem Bus erreichbar.
Die Fakultäten für Technik und für Wirtschaft und Recht liegen am Südrand der Stadt. Wir empfehlen euch mit dem Bus zur Hochschule zu fahren. Die Linie 5 stoppt direkt am Campus an der Tiefenbronner Straße. Es gibt eine begrenzte Anzahl an Parkplätzen unterhalb der Bibliothek zwischen Tiefenbronner und August-Kayser-Straße, die allen Studierenden offen stehen. Es stehen auch gut ausgeleuchtete Frauenparkplätze zur Verfügung. Hinweis: Bitte parkt in den markierten Bereichen und achtet auf die Flächen, die als Feuerwehrzufahrten unbedingt frei gehalten werden müssen.
Zusätzlich zu diesem Parkplatz kann der Wildparkparkplatz in der Vorlesungszeit von Studierenden genutzt werden. Dies gilt jedoch nur von Montag bis Freitag (auch wenn Ihr Samstag Vorlesung haben solltet), nur für P2 und P3 sowie nur in den Wochen, in denen reguläre Vorlesungen stattfinden (nach den Prüfungsphasen bis zum Vorlesungsstart ist das Parken dort kostenpflichtig).
Aber - es gibt noch eine Möglichkeit: Nutzt die Mitfahr-App der Hochschule! Diese ist nur für Hochschulangehörige zugänglich und ihr könnt dort sowohl eine Mitfahrgelegenheit suchen als auch als Fahrer*in eine Mitfahrgelegenheit anbieten. Wie das geht, erklären wir im Video (auf das kleine weiße Dreieck klicken):
CLOSE
Der eCampus ist ein geschützer Bereich unserer Website, in dem ihr viele hilfreiche Infos rund um euer Studium findet. Um auf den eCampus zu gelangen, klickt ihr oben auf "Login" und meldet ihr euch mit euren Zugangsdaten an, die ihr nach der Immatrikulation an euren privaten Mailaccount geschickt bekommen habt!
Unter "IT Service Desk" könnt ihr nachlesen, wie ihr euch ins Hochschulnetz einwählt oder wie ihr von zuhause aus Zugriff auf die internen Systeme habt. Aber ihr findet dort auch News, Veranstaltungen, HInweise zu Terminen und weitere nützliche Infos:
Unter Studium z.B.:
Links, die euch bei der Studienorganisation helfen
Infos zu Beratungsstellen
Downloadbereiche
Unter Services z.B.:
Direktlink zu Webmail oder unserer Karriereplattform
Anmeldungsformulare und Anträge
Infos zur IT und Studiausweis
Unter Upgrade z.B.:
Links zu Zertifikaten
Infos zur Gründung
Links zu AStA und studentischen Initiativen
Auch die drei Fakultäten haben euch im eCampus einige Infos zusammgestellt!
CLOSE
Mehr als ein Studierendenausweis
Im Rahmen der Einführungsverantaltungen der Fakultäten bzw. bei Vorlesungsbeginn erhaltet ihr alle euren Studierendenausweis - und der hat mehr als eine Funktion:
Studierendenausweis
Bibliotheksausweis
StudiTicket für Bus und Bahn
Anmeldung an den Multifunktionsgeräten (Drucker, Kopierer)
Elektronische Geldbörse Mensa
Zugangssystem für Gebäude und Räume
Studierendenausweis als StudiTicket:
Alle Studierenden der HS PF fahren in Pforzheim und Umgebung ohne Zuzahlung mit Bus und Bahn - der Studierendenausweis ist auch euer StudiTicket in Pforzheim und Umgebung (VPE-Verbund).  Das StudiTicket ist personengebunden und nicht übertragbar. Im Wintersemester ist das StudiTicket gültig vom 01. September bis 28. bzw. 29. Februar, im Sommersemester vom 01. März bis 31. August.
Bis zur Aushändigung des Studierendenausweises könnt ihr den Zulassungsbescheid in Verbindung mit dem Personalausweis oder Reisepass nutzen. Weitere Infos gibt es auch beim AStA
Auch zum Studiausweis gibts ein kleines Reel auf Instagram
CLOSE
Ihr sucht ein Zimmer oder eine Wohnung in Pforzheim? Da gibt es verschiedene Möglichkeiten - und der Wohnungsmarkt ist für Studierende in Pforzheim viel besser als in anderen Hochschulstädten.
Der AStA hat euch auf seiner Homepage Infos zu den Wohnheimen des Studierendenwerks und eine Wohnungsliste zusammengetragen. Außerdem könnt ihr natürlich auch bei den verschiedenen Wohnungsbörsen im Web oder per App fündig werden.
CLOSE
BaföG, Stipendien und andere Förderungen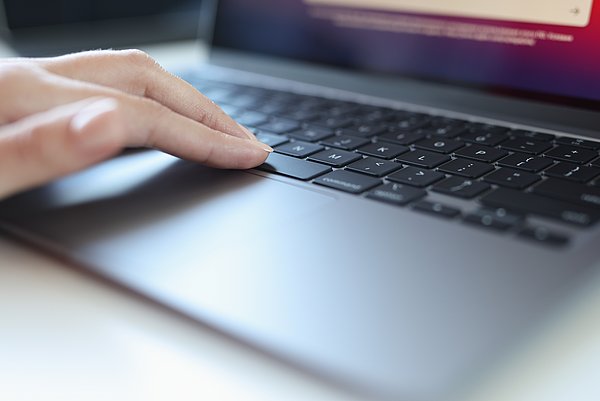 In Deutschland gibt es zahlreiche Möglichkeiten für finanzielle Förderungen. Informiert euch rechtzeitig über die jeweiligen Vergabeverfahren und die Fristen: Hier findet ihr Informationen zum BaföG und zu weiteren Fördermöglichkeiten an der HS PF:
BaföG (Seite des Studierendenwerks Karlsruhe)
CLOSE
Mini-Jobs sind für viele von euch sehr wichtig. Damit ihr schneller einen Job findet haben wir eine Job-Plattform für euch, in der ihr die Angebote bequem durchstöbern könnt. Außerdem gibt es auch imner wieder Jobs als "Hiwi" ander Hochschule selbst und einige Angebote über den AStA:
JOBS&MORE - Jobbörse der Hochschule
CLOSE
Initiativen - gestaltet Eure Hochschule mit!
An der Hochschule gibt es eine Menge Möglichkeiten, wie ihr euch engagieren könnt - in der studentischen Selbstverwaltung oder auch in Initiativen. In vielen der Initiativen könnt ihr auch gleich eurer Wissen aus dem Studium vertiefen. In anderen organisiert ihr eine Firmenkontaktmesse, die O-Phase oder einen Kreativevent. Und das waren noch längst nicht alle Möglichkeiten: 
CLOSE
Über den AStA wird der Hochschulsport für Studierende organisert. Jedes Semester werden unterschiedliche Kurse angeboten - die heiß begehrt sind. Eine frühe Anmeldung lohnt sich!
CLOSE